Where is FIAT Made?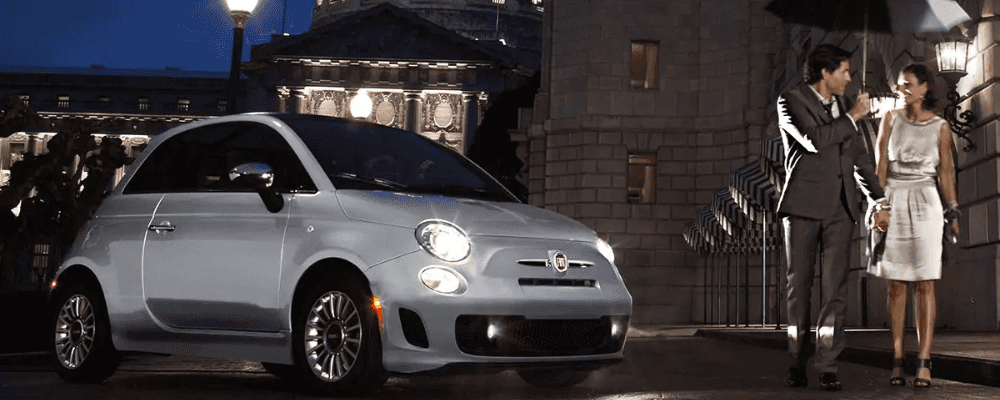 FIAT Italian was originally established in Turin, Piedmont, Italy in July of 1899 as one of the first, and eventually, the largest automotive manufacturers in Italy. As production and demand for the stylish Italian vehicles increased, however, it became clear that the original factories wouldn't be enough.
FIAT Comes to the U.S.
In 1910 the first FIAT plant was built in Poughkeepsie, NY by the newly established American F.I.A.T. Automobile company. This factory operated until 1917, producing distinctive automobiles that were among the most sought-after in the country. The US entry into the first World War, however, signaled an end to the company's ability to operate in America, due to strict regulations. While the automaker returned for a time in the mid-20th century, it wasn't until the 21st Century that FIAT returned in full-force, taking the U.S. car market by storm once again.
Merger with Chrysler
In 2009, FIAT acquired a 20 percent stake in Chrysler LLC and reintroduced the brand to American buyers hungry for compact cars that were more than just fuel-efficient. With the new FIAT line, including the stunning, luxurious Abarth trims, FIAT showed that the Italian tradition of design that marries form and function in perfect balance is alive and well in its affordable 500 line.
A New Age of Excellence
With the introduction of the new FIAT line, the automaker has reestablished itself as a force to be reckoned with. Tacoma drivers now have access to affordable, stylish cars that are as much fun to drive as they are to look at, including:
FIAT 500: The iconic, fun-sized 500 is the perfect ride for drivers who want a responsive vehicle that's as easy on the budget as it is on the eyes.
FIAT 500X: A highly capable crossover that delivers the functionality of a crossover for about the price of a family sedan.
FIAT 500L: The spacious, flexible interior of the 500L provides plenty of space for you, your friends, and everything you need to head out for a weekend in Seattle.
FIAT 124 Spider: The FIAT sports car puts drivers in control with a powerful engine, manual transmission, and road-hugging design.
Test Drive a FIAT at FIAT of Tacoma
If you're now wondering, "Where can I find a FIAT dealership near me?" you've found it! FIAT of Tacoma is conveniently located near Olympia and Lakewood, and we've got plenty of new FIAT models you're sure to love. Contact us if you'd like to learn more, and don't miss out on our new vehicle specials for a great deal! Now that you know where FIAT is made, find out who makes FIAT and learn more about the brand's origin story.
More From FIAT of Tacoma
Since FIAT models are sporty and rooted in Italian performance heritage, we're often asked: "are all FIAT cars stick shift?" FIAT vehicles have a long history as European cars made by innovative minds, so you may be wondering, do FIAT cars have automatic transmission options? Are all European cars manual? While FIAT has developed a reputation for…

In the new 2020 FIAT® 500X, you can go where you want with all you need throughout Tacoma or well beyond it. This compact and capable crossover has an adventurous spirit paired with ample space for gear and advanced tech for a more connected ride than ever before. Learn more about the impressive FIAT®…

Why choose genuine parts over the many options on the generic parts marketplace? They may cost more, but FIAT 500X Mopar genuine replacement parts are made to FIAT factory specifications. That means they're guaranteed to fit perfectly, and will be covered under warranties. Read on for an overview of FIAT 500X interior accessories, exterior body…