What Does Your Car Color Say About You?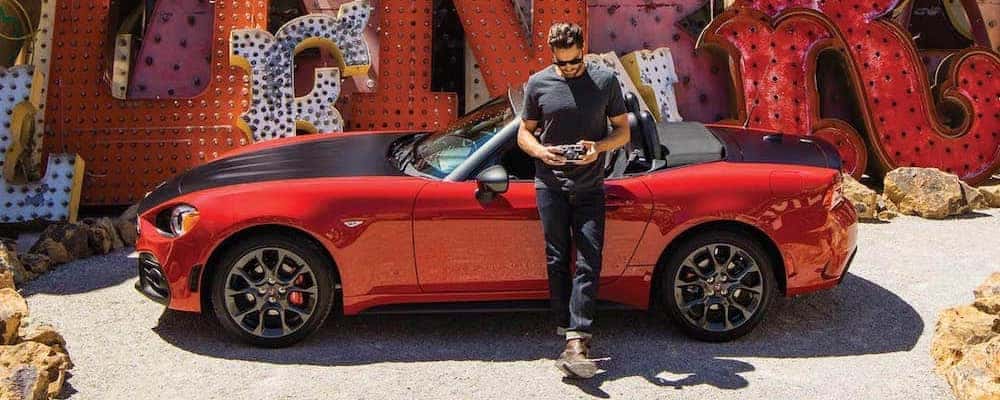 If you are shopping for a new car in Seattle or Olympia, the body paint color you choose will make a big impression, so you'll want to make sure it reflects your personality. Find out what your car color says about you, and contact us at FIAT of Tacoma if you have any questions!
Vehicle Colors and Their Meanings
While every car owner is unique and our attraction to certain colors is subjective, there are some commonalities between car owners and the vehicle colors they choose:
Black: People are drawn to this color when they want a timeless look that never goes out of fashion while still giving off edgy vibes and an imposing appearance.
White: This is a bright color without being zany, so owners who choose this color might prefer when practicality goes hand in hand with a modern and fresh aesthetic. If white is the color for you, check out our inventory of white FIAT 500X!
Gray: Gray an increasingly popular color across fashion and decor as well as vehicle paint, and drivers who choose gray value simplicity and calm while still keeping up with trends.
Silver: Silver cars look sleek and modern without standing out too much, so their drivers may be practical and easy-going while still valuing sophistication.
Brown/Beige: Drivers of brown and beige cars tend to value functionality and saving money, and might enjoy unassuming earthy hues for a simple, naturalistic aesthetic.
Red: People who choose red cars tend to get excited about performance, and genuinely enjoy driving their car. They are usually outgoing and don't mind attracting attention.
Blue: Owners of light blue cars might value a serene environment, owners of dark blue cars give off a quietly confident air, while the occasional electric blue might indicate interests in technology and sci-fi.
Green: Green is not as popular as it was a few decades ago, so if you opt for this color you might enjoy old-school style and design, or perhaps more obviously, you enjoy spending time in nature.
Yellow: Drivers of yellow cars tend to be optimistic, young at heart, and high energy, with a desire to spread joy wherever they drive.
Orange: Orange is one of the rarest colors on the market, so if you opt for an orange car you don't mind standing out and boldly declaring who you are to the world.
What's The Most Popular Car Color?
White was the most popular color in the United States in 2018, and while exterior colors fluctuate in popularity from year to year, neutral colors tend to top the list because they don't cost extra, and they hold excellent resale value. Red is also among the popular colors in North America, perhaps for its boldness. No matter what color FIAT you're in, you're sure to turn heads when you commute from Tacoma to Seattle!
Express Your Style at FIAT of Tacoma
Find a new vehicle near Lakewood with a color and features that reflect your values, or learn how to keep your current vehicle looking its best. Browse our inventory and be sure to check our new vehicle specials at FIAT of Tacoma! When you're ready, schedule a test drive online. Ever wondered where FIAT is made and who makes these legendary vehicles? Explore the brand's history and more with us today.
---