Seattle Aquarium FAQs & Facts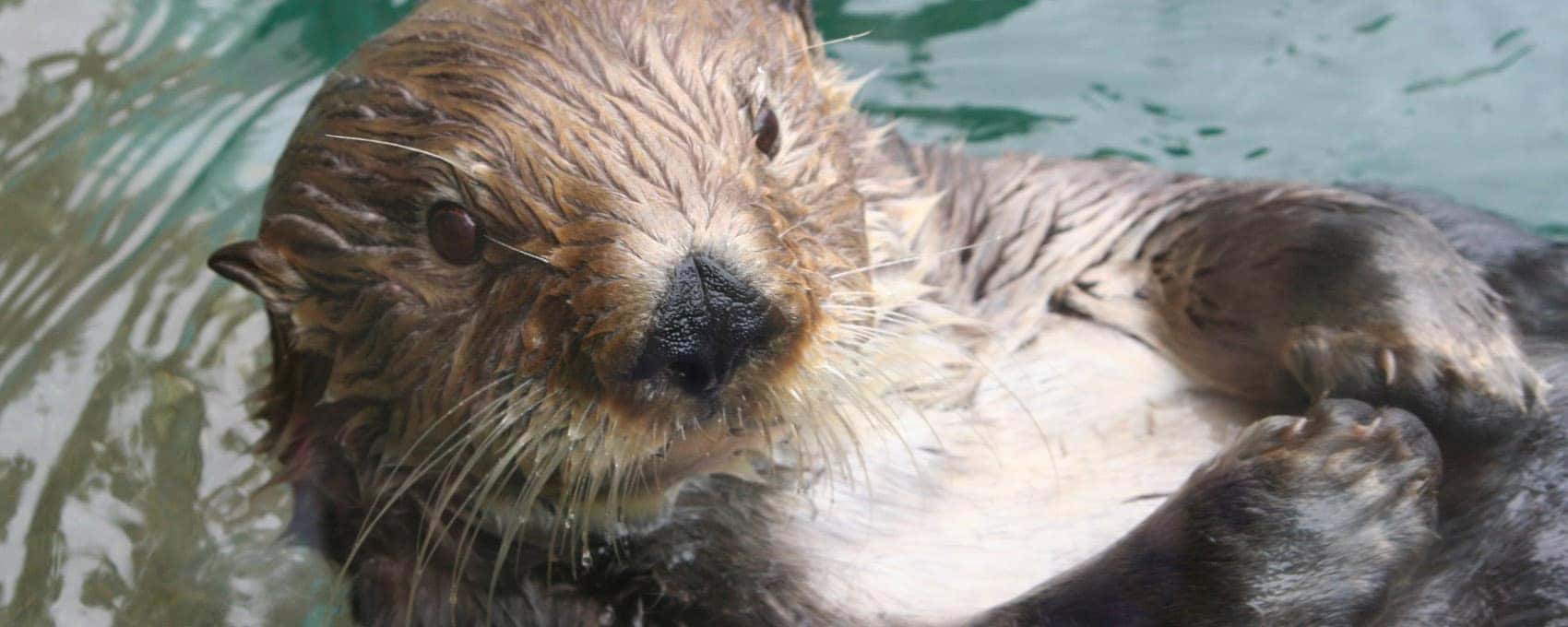 The Washington coasts are home to countless species of marine mammals, freshwater and saltwater fish, shorebirds, and more. The Seattle Aquarium in Seattle, WA was opened in 1977, and since then, has showcased the beauty of these species, their habitats, and the struggles they face in an unforgettable and exciting environment. From the massive 400,000-gallon tank to the sea otter exhibit, there's something around every corner. Learn more about the Seattle Aquarium from the locals at FIAT of Tacoma!
What Are the Hours & Prices?
Ticket Prices: 
Adult (Ages 13 and Over): $34.95
WA Resident (Ages 13 and Over): $29.95
Youth (Ages 4 to 12): $24.95
Child (Ages 3 and Under): Free
Member: Free
Hours:
9:30 a.m. to 5:00 p.m. daily
Location:
1483 Alaskan Way, Seattle, WA 98101
Are There Any Available Discounts?
Yes — many! The Seattle Aquarium offers discounts on the following tickets (must be purchased at the Aquarium — not online):
Seniors 65+: $2.00 off
Persons with Disabilities: $2.00 off
Active Military (ID Required): $2.00 off
You can also enjoy discounted visits to the Aquarium by taking advantage of their Individual, Dual, or Family memberships. Membership benefits include:
Unlimited access to the Seattle Aquarium for one year
Bring two half-price guests every visit
Discounts on gift shop merchandise and cafe purchases
Membership is tax-deductible
And more!
What Are the Seattle Aquarium Exhibits?
Birds and Shores: Watch common murres, alcids, and tufted puffins as they dive and search for food.
Family Activity Center: Learn about the struggles orcas face and the activities and behaviors of the southern resident community — a local orca pod.
Life of a Drifter: Watch moon jellies as they float up and down a 12-foot-high acrylic ring and observe the giant Pacific octopus as it goes about its day.
Life on the Edge: Interact with and touch creatures like sea cucumbers, sea urchins, and hermit crabs.
Marine Mammals: Introduces visitors to sea otters, river otters, harbor seals, and fur seals and highlights their similarities and differences.
Tropical Pacific: A 25,000-gallon tank that provides a glimpse at coral reefs, as well as warm-water fish like tangs and puffers.
Puget Sound Fish: See rockfish, grunt sculpins, gunnels, pricklebacks, and other types of fish native to Puget Sound up close.
Salmon: Learn more about the life and habitat of salmon and the critical role they play in the ecosystem.
Underwater Dome: An undersea dome that provides a 360-degree view into a 400,000-gallon tank filled with sturgeon, salmon, lingcod, sharks, and more.
Window on Washington Waters: A 120,000-gallon exhibit that's located near the entrance to the Seattle Aquarium.
Does the Seattle Aquarium Do Private Events?
The Seattle Aquarium regularly hosts corporate events, weddings, wedding proposals, and private events. The Aquarium offers a catering menu for corporate gatherings, wedding packages, and a venue that holds up to 800 people. You can also take a virtual tour online to help you decide if its the right spot for your event.
Are There Restaurants & Hotels Nearby?
Traveling in from out of town to experience the Seattle Aquarium and other exciting places around Seattle? There are plenty of hotels and restaurants nearby, including:
Hotels: The Edgewater, Seattle Marriott Waterfront, Quality Inn & Suites Seattle Center, and The Belltown Inn.
Restaurants: Anthony's Fish Bar and Bell Street Diner on Pier 66, Ivar's on Pier 54, and Pike Place Market.
Learn More About Must-See Local Spots from FIAT of Tacoma!
After you've explored the Seattle Aquarium, start planning your trip to the Museum of Glass in Tacoma! Whether you're interested in Mount Rainier facts, the top local florists, or want to know the quickest way to get from Tacoma to Seattle, FIAT of Tacoma has you covered. Contact us with questions about our dealership or the local area!