Leasing a Car: What Is It, and What Does It Mean?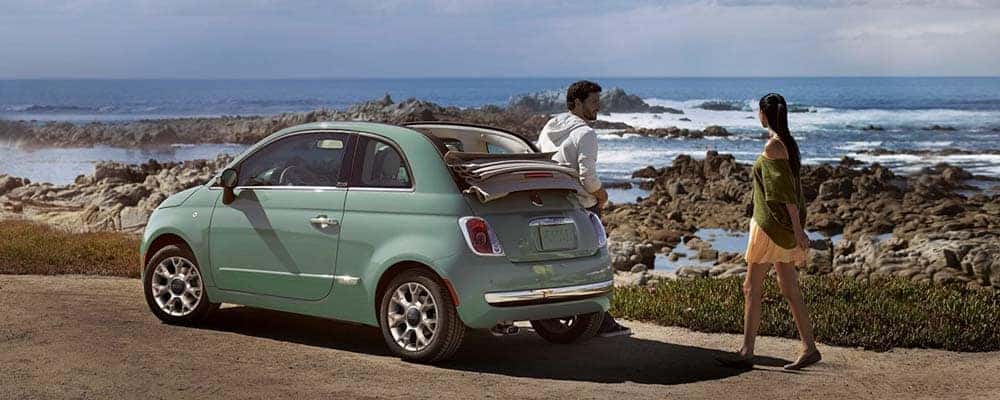 As you shop around for your next vehicle, you may be torn between financing or leasing your new car. However, at FIAT of Tacoma, we want to take the confusion out of car shopping. If you're considering leasing a vehicle around Seattle, dive into our leasing guide to learn more about the process and what it entails. Then, get in touch with our financing department to set up a personalized payment plan that's right for your budget.
What is a Lease?
Leasing is an affordable short-term version of financing. Leasing is often compared to a long-term car rental, but it's different from renting. When leasing a vehicle, the lessee actually finances the vehicle for the value of the car over predetermined amount time, as opposed to the total value itself.
What are the Benefits of Leasing?
There are many benefits to leasing a vehicle, but perhaps the biggest draw is the prospect of driving a new car every three or more years. Another benefit is the cost of monthly payments. Lease payments are generally lower than financing payments, since lease payments cover the cost of a lessee's designated time with the vehicle, rather than paying for the overall cost in the case of financing. Additionally, maintenance costs on a lease are often under warranty, so there are no added service charges should you need a tune-up.
Should I Lease my Vehicle?
This is often the toughest question to ask yourself when car shopping, but it really depends on your needs and preferences. Should you need assistance with calculating possible monthly payments, or have any other questions about leasing, you can always contact us to speak to a financing specialist today.
Lease Your Vehicle at FIAT of Tacoma
When you're ready to lease, or looking for your next new vehicle, choose FIAT of Tacoma near Lakewood! Shop our current offers to find a deal to best competitors around Olympia and Lakewood. Then, get in touch to discuss an appropriate payment plan!
---
More from FIAT of Tacoma
Since FIAT models are sporty and rooted in Italian performance heritage, we're often asked: "are all FIAT cars stick shift?" FIAT vehicles have a long history as European cars made by innovative minds, so you may be wondering, do FIAT cars have automatic transmission options? Are all European cars manual? While FIAT has developed a reputation for…

In the new 2020 FIAT® 500X, you can go where you want with all you need throughout Tacoma or well beyond it. This compact and capable crossover has an adventurous spirit paired with ample space for gear and advanced tech for a more connected ride than ever before. Learn more about the impressive FIAT®…

Why choose genuine parts over the many options on the generic parts marketplace? They may cost more, but FIAT 500X Mopar genuine replacement parts are made to FIAT factory specifications. That means they're guaranteed to fit perfectly, and will be covered under warranties. Read on for an overview of FIAT 500X interior accessories, exterior body…