What's the Best Way to Get from Tacoma to Seattle or from Seattle to Tacoma?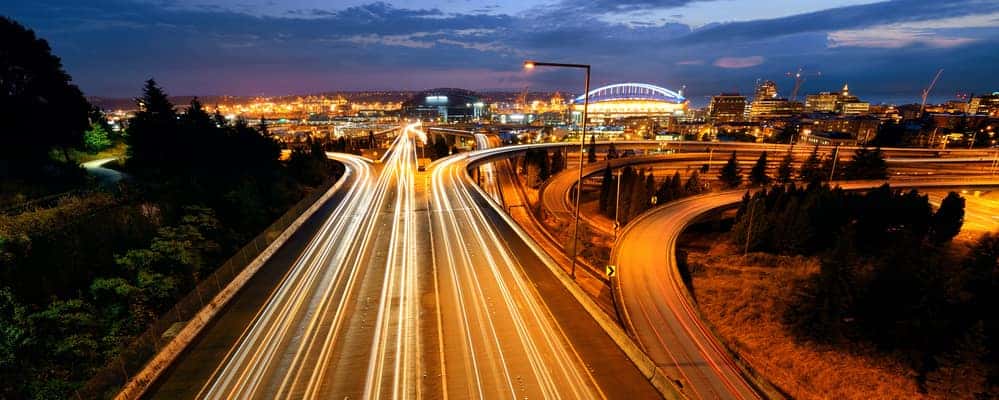 If you're visiting Seattle from the Olympia area or you have business that brings you in from Lakewood, you're probably wondering what the best way to get from Tacoma to Seattle and back from Seattle to Tacoma again might be. Your answer depends on how you would like to enjoy the scenery and how much money you want to spend on your visit.
Take the Highway
For most Lakewood area residents, hitting I-5 and traveling north is the fastest – if not the least stressful – way to get from Tacoma to Seattle or vice versa, and your Uconnect® system can get you there with ease. You can do this in your own vehicle, rent a vehicle, or use one of the many ride-sharing services now serving the greater metropolitan area. The downside, of course, is that you'll need to navigate Seattle traffic to do this.
Seattle to Tacoma Train
Sounder commuter rails offer locals and visitors an inexpensive, convenient way to get into the city. The stations offer free parking (with the exception of the King Street Station in Seattle), bike lockers and racks for those on two wheels, and connecting bus service. If you're making your way from Seattle to Tacoma, the U-PASS will cover your fare, and the Link light rail service will get you from the Tacoma Dome Station to downtown Tacoma. Amtrak also offers regular service between the two cities, as well as the surrounding areas, making it a good choice if you're interested in exploring more of the Northwest on your visit.
Catch a Bus
Sound Transit and Greyhound both offer regular bus service to and from Tacoma for little more than the cost of gas. Like the train, the bus ride allows you to complete work, listen to an audiobook, or just relax and enjoy the scenery while you let someone else worry about traffic. Do be aware, however, that Metro bus lines don't make the trip on the weekends, so plan accordingly if your trip takes place outside of normal business hours.
We Love Tacoma!
FIAT of Tacoma is always here for you with local tips and fun reads, like what your car color says about you or some quick facts about Mt. Rainier and the Seattle Aquarium. Looking for a new FIAT 500X to cruise around Seattle in? Check out our inventory, then stop by for a test drive!
More From FIAT of Tacoma
Since FIAT models are sporty and rooted in Italian performance heritage, we're often asked: "are all FIAT cars stick shift?" FIAT vehicles have a long history as European cars made by innovative minds, so you may be wondering, do FIAT cars have automatic transmission options? Are all European cars manual? While FIAT has developed a reputation for…

In the new 2020 FIAT® 500X, you can go where you want with all you need throughout Tacoma or well beyond it. This compact and capable crossover has an adventurous spirit paired with ample space for gear and advanced tech for a more connected ride than ever before. Learn more about the impressive FIAT®…

Why choose genuine parts over the many options on the generic parts marketplace? They may cost more, but FIAT 500X Mopar genuine replacement parts are made to FIAT factory specifications. That means they're guaranteed to fit perfectly, and will be covered under warranties. Read on for an overview of FIAT 500X interior accessories, exterior body…