How Do You Change a Car Tire?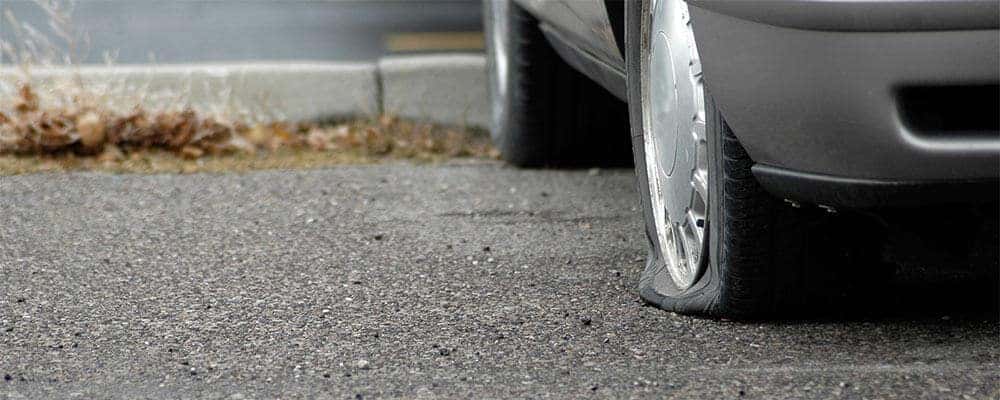 Whether you experience a flat tire or your tire tread has worn down due to trips outside Tacoma limits, you'll want to know how to change a tire. In knowing this bit of automotive trivia, you won't feel stranded on Lakewood roads, in wait for AAA or a friend to help you out. So, read it here: FIAT of Tacoma is here to teach you how to change a car tire.
How to Change the Tires on Your FIAT
Did you get a flat on University Place roads? Well, you'll need to replace that tire. In order to change the tires on your FIAT, you'll need a few tools. Don't feel overwhelmed – the tools aren't hard to find. You'll just need a jack, lug wrench, a spare tire, and of course your owner's manual.
If you're on the side of the road, you'll need to move to a safe spot. A parking lot, the shoulder of a road, or even your driveway are good options. If there are cars passing you by, turn on your hazard lights.
Engage your FIAT's parking brake. Engage your FIAT's wheel wedges under the other tires.
Remove the hubcaps from the flat tire.
Loosen the lug nuts.
Use the jack to elevate your FIAT.
Remove the lug nuts.
Remove the flat or faulty tire.
Tighten the lug nuts, and lower your vehicle.
When Should I Change My Car Tires?
How often should you change your car tires depends on how often you rotate them and the build quality of your tires. If you rotate your tires frequently and if you inspect your tire tread depth frequently, you can most likely drive your tires to their set limit. Of course, consult your owner's manual before making too many assumptions.
How Many Miles Can You Go on a Spare Tire?
So you've got a flat. But you shouldn't drive much beyond Lakewood limits on a spare tire. Spare tires, after all, aren't made for extended range driving. You also don't want to drive very quickly on a spare tire. So, try to avoid the Tacoma Spur or the I-5. If you can't get a new tire put on right away and require transportation in the meantime, consult our guide on getting from Tacoma to Seattle or vice versa – there are lots of public transportation options available!
Let Our Tacoma Service Department Help You for Tire Maintenance
If you don't feel comfortable changing tires yourself, we're happy to help. Contact us with any tire-related questions. Or, feel free to take advantage of our service specials by bringing your vehicle in to our service department in Tacoma! We're happy to do a tire rotation or change your tires for you.
---
Related Posts from FIAT of Tacoma
FIAT of Tacoma is your trusted source for all things service! When you need tips on oil change prices and more, consult with our experts through our blog. Check out the latest, below.
Whether you experience a flat tire or your tire tread has worn down due to trips outside Tacoma limits, you'll want to know how to change a tire. In knowing this bit of automotive trivia, you won't feel stranded on Lakewood roads, in wait for AAA or a friend to help you out. So, read…

Your transmission is certainly complicated, and they can lead to many questions. Who checks transmission fluid? Are there different types of transmission fluid? Learning how to check your transmission fluid in your new FIAT, Alfa Romeo can help prevent car problems in the future. It's easier than you might think! Just follow the steps below. Schedule Service…

FIAT Service Specials Contact Us Wondering how an oil change works on your FIAT 500 or other FIAT model? Ensure you have the appropriate filter and the right type of oil for your FIAT. It's a good idea to check the owner's manual on your FIAT before you order a new oil filter, but…