FIAT SUV Reviews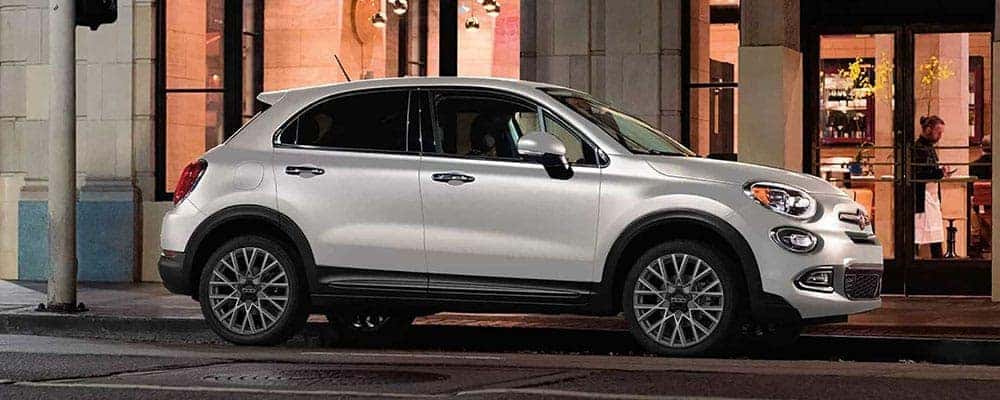 Olympia drivers appreciate FIAT SUVs, only echoing what leading automotive critics think. At FIAT of Tacoma, we've broken down some noteworthy reviews of the 2018 FIAT 500X and the 2018 FIAT 500L – two popular FIAT SUVs. Check these reviews out here.
FIAT 500X Reviews
The 2018 FIAT 500X is an exceptional SUV for Lakewood adventurers, and these experts couldn't agree more:
Edmunds: "Overall we think the Fiat 500X will be a good choice if you want a crossover SUV that's easy to drive, affordable and distinctive."
US News: "Its stylish interior stands out from the crowd, and there are plenty of quality materials inside."
Kelley Blue Book: "If you love the individuality and colorful expression of small European cars, but need something that can handle snow and ice, delivers good fuel economy and doesn't cost an arm and a leg, the 2018 Fiat 500X could be the little Italian for you."
FIAT 500L Reviews
The 2018 FIAT 500L gives University Place families access to more space and impressive styling, as these experts are quick to point out:
Edmunds: "There's plenty of style inside the Fiat 500L. It looks distinct from the regular 500 thanks to its revised dash, instrumentation and steering wheel."
US News: "The 500L is a five-seat wagon. It provides plenty of space for adult passengers in both rows, and the large doors make it easy to get in and out of the car."
Kelley Blue Book: "The 2018 Fiat 500L provides a modern and well-appointed interior, numerous options and excellent fuel economy."
Test Drive an Italian Marvel Here at FIAT of Tacoma Today
To learn more about the exciting FIAT SUV lineup, or to experience the power of the Tigershark engine yourself, explore our specials. Then, contact an associate at Fiat of Tacoma today.
Related Posts from FIAT of Tacoma
Since FIAT models are sporty and rooted in Italian performance heritage, we're often asked: "are all FIAT cars stick shift?" FIAT vehicles have a long history as European cars made by innovative minds, so you may be wondering, do FIAT cars have automatic transmission options? Are all European cars manual? While FIAT has developed a reputation for…

In the new 2020 FIAT® 500X, you can go where you want with all you need throughout Tacoma or well beyond it. This compact and capable crossover has an adventurous spirit paired with ample space for gear and advanced tech for a more connected ride than ever before. Learn more about the impressive FIAT®…

Why choose genuine parts over the many options on the generic parts marketplace? They may cost more, but FIAT 500X Mopar genuine replacement parts are made to FIAT factory specifications. That means they're guaranteed to fit perfectly, and will be covered under warranties. Read on for an overview of FIAT 500X interior accessories, exterior body…