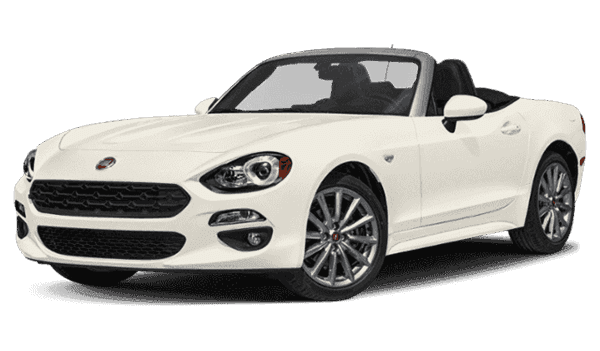 2019 FIAT 124 Spider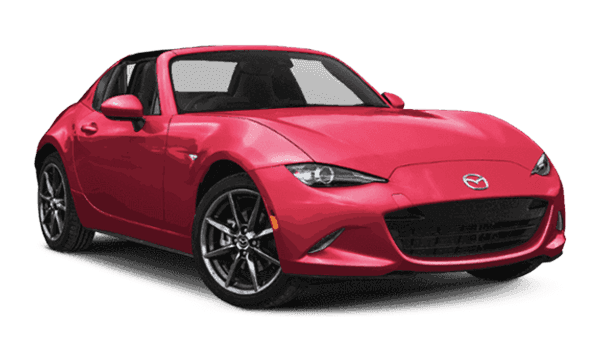 2019 Mazda MX-5 Miata
Contest of the Affordable Sports Cars: Fiat 124 vs. Miata
Lately we've seen more and more small sports cars rolling around Seattle. We're not surprised. Who wouldn't want to be seen in a Fiat 124 Spider with the top down on a nice day? Of course, the Fiat 124 isn't the only affordable sports car on the market. A lot of our customers at FIAT of Tacoma of Tacoma have asked how the Fiat 124 compares to the Mazda Miata. This is a good question, as the cars are similar in a lot of ways. We want you to make an informed decision, so let's do a comparison of the Fiat 124 vs. the Mazda Miata.
Fuel Efficiency (Hwy MPG)
2.0L DOHC 16-valve 4-cylinder
Fiat 124 vs. Miata: Price
The MSRP for the basic models of the Fiat 124 (Classica) and the Mazda Miata (Sport) start at around the same price – $25,440 for the Fiat 124, vs $25,730 ($26,650 including destination fee) for the Mazda Miata. As you can see, there is a slight savings with the Fiat 124. However, that difference gets more pronounced as you go up in trims. The MSRP for the Grand Touring, which is the top model for the Mazda Miata, is $30,780, or $31,700 if you include the destination fee. But the MSRP for the Fiat 124 Abarth is only $29,540.
Fiat 124 vs Miata: Warranty
Fiat does a better job of backing up its vehicle, at least when it comes to the basic warranty and roadside assistance. The basic warranty for the Fiat 124 is for four years or 50,000 miles, whereas the Miata warranty is for only 3 years or 36,000 miles. That's quite a difference. The Fiat roadside assistance is better, as well, lasting for 4 years and unlimited miles, vs. just 3 years or 36,000 miles from Mazda. That is reassuring, knowing you don't have to worry about being broken down somewhere in the greater Olympia area.
Fiat 124 vs Miata: Performance
The highway gas mileage on the Fiat is the same as the Mazda MX-5 Miata (35 mpg). The Mazda Miata is a little more powerful, though, with 181 horsepower vs. 164 horsepower from the most powerful Fiat 124 engine option. You'll have to decide whether that extra horsepower is worth the possible extra cash and and missing out on a whole year's worth of warranty coverage.
Test Drive the Fiat 124 at FIAT of Tacoma Today
You can see the Fiat 124 for yourself at FIAT of Tacoma. We make it easy for you to drive off in your very own new sports car. For instance, you can take advantage of our new vehicle specials. Or check out our special offers and incentives. You can even apply for financing online. We're just a short drive away from Lakewood, so drop by or contact us today!