Best Mexican Restaurants in Tacoma, WA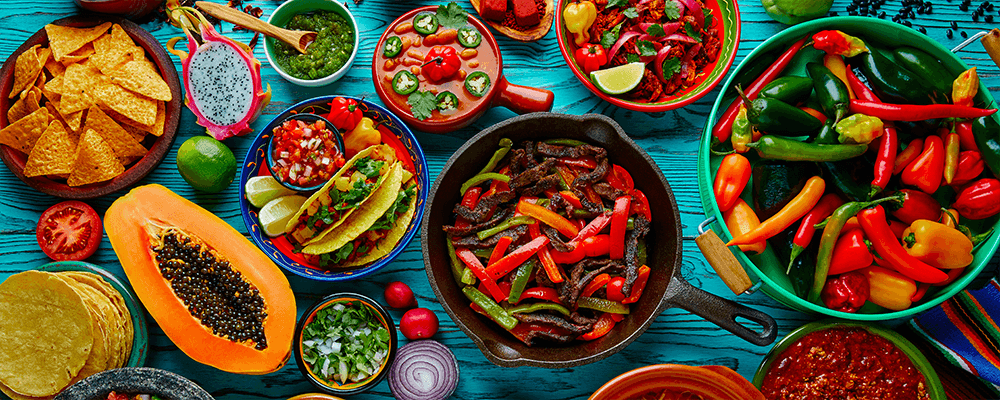 Believe it or not, you can't simply sleep, breathe, and eat Fiat vehicles—especially that last one. Among the non-car-related subjects that come up at FIAT of Tacoma, food is by far the most popular, especially Mexican restaurants. If you're looking for the very best tacos near Seattle or the tastiest burritos near Olympia, we've got quite a few opinions. Below, we've listed what we think are the best Mexican Restaurants in Tacoma, Washington. Did we forget your favorite? Stop by and let us know!
The Matador
This chain serves great Mexican dishes, and superb cocktails, in their stylish and hip dining rooms. What should you try at The Matador (721 Pacific Ave)? With dishes made from scratch, it's hard to go wrong, but we love the Baja Mahi Tacos, which come with fish or shrimp. Also, this is a must-see spot if you love tequila or want to learn about it. They seriously know their stuff!
Moctezuma's Mexican Restaurant & Catering
Moctezuma's Mexican Restaurant (4102 S 56th Street) maintains a family-friendly and comfortable atmosphere, serving up homestyle Mexican staples. With a focus on authenticity, their tacos and tequila drinks are both worth the trip. Try the Mexico City Tacos, which come with cilantro, onions, tomatillo sauce, and lime, along with your choice of grilled chicken, BBQ beef, or carne asada.
Tacos Guaymas
This chain offers up barebones, counter-service with fantastic Mexican dishes. You can't go wrong with Tacos Guaymas' (2630 S 38th Street and 1148 72nd Street East) Wet Chicken Super Burrito, which is smothered in red sauce, cheese, and pico de gallo.
Best Mexican Food in Tacoma: Notable Mentions
There are more styles of Mexican food and more local restaurants we love than we could possibly list in a blog. These next few spots are also tasty and worth trying!
El Toro Restaurant (5716 N 26th Street)

A local chain that serves classic Mexican food and tasty cocktails.

Ricos Tacos (5015 Center Street)

Fantastic quesadillas, tortas and tacos out of a food truck!

Tonala Mexican Restaurant (3702 S Fife Street)

Amazing nachos and chicken taquitos that are meant to be shared…but are so tasty you won't want to.
Discover the Best Burritos and Tacos with FIAT of Tacoma
We're always on the lookout for great new restaurants! If we forgot to list your favorite above, please let us know. Oh, and if you need superb finance advice or assistance from our service center, we can help you with that, too! We're also around if you want to chat about the best local florists or the differences between the 2019 Fiat 124 Spider and Mazda MX-5 Miata. Regardless, stop by, we're always happy to chat with University Place drivers!